Date: Apr 09, 2021
Posted By: Paige Davis


Kane Brown will return to the road this fall, having just announced the dates for his 35-city Blessed Free Tour.

He will welcome openers Jordan Davis, Chase Rice and Restless Road for the tour, which launches Oct. 1 in Sacramento, California. The tour will also visit 29 NBA arenas along the way and will wrap on Feb. 4, 2022 in Las Vegas.

Davis will open shows on the tour in 2021, while Rice will open shows in 2022. Group Restless Road, which is signed to Brown's 1021 Entertainment label, will open all shows on the tour.

Brown recently teamed with Chris Young on Young's single "Famous Friends." There are plenty more collaborations to be found on Brown's recent EP, Mixtape, Vol. 1, which includes work with John Legend, Swae Lee and Khalid.

Pre-sale tickets for Brown's tour go on sale on Thursday, April 8 at 10 a.m. CT at kanebrownlive.com. Tickets will go on sale to the public on April 16.




Date: Apr 04, 2021
Posted By: Connor Willson


Wishing you nothing but smiles, sunshine, and lots of sweet treats this Easter day.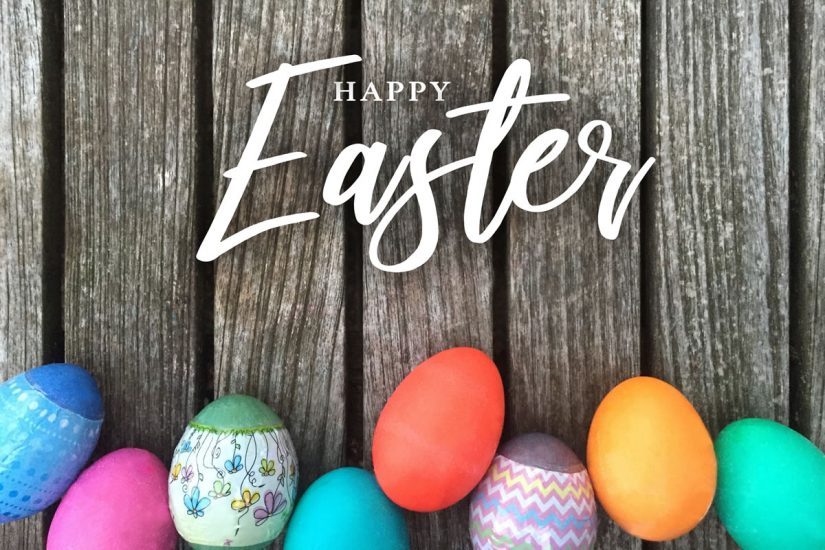 Date: Mar 27, 2021
Posted By: Lisa Wulff


After more than a year with no concerts, Thomas Rhett is inviting fans to watch his first full-band performance since 2019. "Thomas Rhett One Night Only from Nashville," a livestream concert set for Friday, April 30, will coincide with the release of Country Again: Side A, the first taste of his upcoming double album.

"It's been a year and a half since I last played a live show," Rhett said. "It's been good to keep sharing music in all the ways we've made work (mostly in front of my plaid curtains), but we really wanted to take it up a few notches until we can safely get back out there on the road. It'll be where we play some new stuff for the first time and have a chance to share what the songs mean to me!"

The concert, which begins at 7pm CT, will be hosted by Veeps, a direct-to-fan platform that was founded in 2017 by Benji and Joel Madden.Tickets for Thomas Rhett's livestream concert and VIP packages for the post-show QA are on-sale now at thomasrhett.veeps.com.

Rhett recently notched his 17th No. 1 hit with "What's Your Country Song," and is among the artists nominated for Entertainer of the Year at next month's Academy of Country Music Awards. Last year, Rhett was the co-winner of the ACM's Entertainer honor, alongside Carrie Underwood. He is also nominated for Male Artist of the Year, and Music Event of the Year, for "Be a Light," which also features Chris Tomlin, Reba McEntire, Lady A's Hillary Scott and Keith Urban.

Rhett shared a message with his fans, saying, "We're going to get the band together, we're going to play a lot of the new music from this upcoming album…it's going to be really fun and we can't wait to see you there."




Date: Mar 20, 2021
Posted By: Skip Wulff


While quarantining at home after Trisha Yearwood contracted COVID-19 late last month, her husband, Garth Brooks, notes that they had "hard conversations about their relationship." The revelation was made during a recent appearance by the "Friends In Low Places" vocalist on The Ellen Degeneres Show.

"I think 99.9 of people wouldn't have done what I [did], but I thought since we're here, and we ain't got nowhere to go, let's just attack some of the hardest things over the 15 years that bugs one of us, right?" Brooks continues, "It was like living in a little house. You couldn't go anywhere, so you couldn't walk away from the conversation. And I thought it was great. I think we came out the other end even closer and tighter than we were when we went in."

"If you can talk about the hard stuff, it's good. And we're in this for the long haul," Yearwood added.

"The Queen and I have now tested twice, and officially, she's diagnosed as 'on her way out of the tunnel' now, though, which I'm extremely thankful for," Brooks noted regarding Yearwood now testing COVID-negative. "Anyone who knows me knows my world begins and ends with Miss Yearwood, so she and I will ride through this together."

Regarding more positive topics — like their 2020-released cover of Lady Gaga and Bradley Cooper's A Star Is Born song "Shallow," Yearwood was unsure if Gaga, 34, or Cooper, 46, had heard their take.

"As [far as we know], we think they love it," Yearwood said.




Date: Mar 03, 2021
Posted By: Emma Jackson


The Country Music Association has announced that its annual CMA Fest has been canceled for 2021 due to the ongoing pandemic, and suffering the same fate as 2020's CMA Fest.

CMA's CEO Sarah Trahern announced the news on Tuesday (March 2) via a statement:

"We are deeply disappointed that yet another summer will pass without seeing so many of you who help bring Country Music to our fans around the world. While we are optimistic with the pace at which COVID-19 vaccines are becoming more widely available, we still face several challenges that prevent us from bringing our many artists, crew members and fans together safely for the full CMA Fest experience we know everyone has come to expect."

Trahern noted that unlike other music festivals that take place in a single location, CMA Fest occupies the entire downtown Nashville area, including entertainment venues such as Nissan Stadium and Ascend Amphitheater.

"To produce CMA Fest at the scale we normally do requires a significant amount of advance planning and production. Given the length of our production window, it was simply impossible to find an available window later this summer or into the fall. Additional challenges we face this year are capacity restrictions, not only with brick and mortar venues but at many of our outdoor locations. We are incredibly grateful that the majority of those who purchased four-day passes for CMA Fest 2020 have made the decision to hold onto their seats for the nightly concerts at Nissan Stadium. The last thing we want to do is make a decision that leaves any of our loyal attendees in the dark due to capacity restraints."

Trahern also noted that travel was another issue taken into consideration. In 2019, CMA Fest welcomed attendees from all 50 states. However, 10 percent of attendees to the event that year were from 37 foreign countries. "With domestic and international travel still significantly impacted, we did not want to disappoint our many participants around the globe." Trahern said.

Trahern stated that plans are currently going forward for CMA Fest in 2022, with dates scheduled for June 9-12,2022.