Date: May 03, 2021
Posted By: Skip Wulff


Jake Owen recently shared a photo from his daughter Paris' second birthday—but it wasn't quite the typical birthday snapshot one would expect. Owen shared that his daughter spent her birthday in the hospital at Monroe Carell Jr. Children's Hospital at Vanderbilt in Nashville.

"Our little sweet Paris is TWO years old today," he said in an Instagram post. "Never imagined spending her bday in the hospital." Though Owen did not detail why his daughter was in the hospital, he did tell fans that she is getting better. Owen and his fiancée Erica welcomed daughter Paris Harley into the world in April 2019.

"She seems to be doing a lot better and Erica and I are very thankful and overwhelmed by the kindness and support that so many of y'all out there have shown to us," Owen said in his Instagram post. "Hoping to go home soon and blow some candles out! Love y'all."

Owen's current hit, "Made For You," penned by Neil Medley, Benjy Davis and Joey Hyde, is on the verge of becoming another chart-topper for the entertainer.




Date: Apr 28, 2021
Posted By: Emma Jackson


Following up his back-to-back 2019 country radio hits "Good Vibes" and "Done" by dealing with a near-tragic, "very bad" house fire certainly isn't the way that country singer-songwriter Chris Janson expected to spend the tail end of his quarantine. However, the artist — who is also known as the pen behind hits for Tim McGraw, LOCASH, Hank Williams Jr., and more — did exactly that after the charger of his old laptop overheated while sitting upon an ottoman, causing a fire with "seven foot tall" flames, that destroyed the bottom floor of the Missouri native's Tennessee home.

To PEOPLE, Janson noted, "Right now, I'm staring at the little laptop I have had for several years and the battery portion is burned up on it and is fused together with the charger. I am quite convinced that it literally just got overheated and one thing led to another." The performer added, "I encourage people to check smoke alarms. It's something we don't think about, but in ours, all of the detectors were supposed to be hardwired in and they are, but for some reason they all didn't go off at one time. Only the one in that one room was going off."

Janson, his wife Kelly and their children were in the home, asleep, when the fire started during the night. The faint beeping from that one smoke detector woke up Janson's wife. While she took their children to a safe location, Janson tried to douse the flames with buckets of water until firefighters arrived.

The object upon which Janson's laptop was sitting emerged unscathed. Upon closer review, it's nothing short of a divine miracle. "Our Jesus Calling devotional book [wasn't destroyed]," Janson notes. "The one that had been sitting on the ottoman was a spare copy since we keep the original copy by our bed. But it was one of the only things on the ottoman not completely burned up. I've said it multiple times, but God has our back."




Date: Apr 09, 2021
Posted By: Paige Davis


Kane Brown will return to the road this fall, having just announced the dates for his 35-city Blessed Free Tour.

He will welcome openers Jordan Davis, Chase Rice and Restless Road for the tour, which launches Oct. 1 in Sacramento, California. The tour will also visit 29 NBA arenas along the way and will wrap on Feb. 4, 2022 in Las Vegas.

Davis will open shows on the tour in 2021, while Rice will open shows in 2022. Group Restless Road, which is signed to Brown's 1021 Entertainment label, will open all shows on the tour.

Brown recently teamed with Chris Young on Young's single "Famous Friends." There are plenty more collaborations to be found on Brown's recent EP, Mixtape, Vol. 1, which includes work with John Legend, Swae Lee and Khalid.

Pre-sale tickets for Brown's tour go on sale on Thursday, April 8 at 10 a.m. CT at kanebrownlive.com. Tickets will go on sale to the public on April 16.




Date: Apr 04, 2021
Posted By: Connor Willson


Wishing you nothing but smiles, sunshine, and lots of sweet treats this Easter day.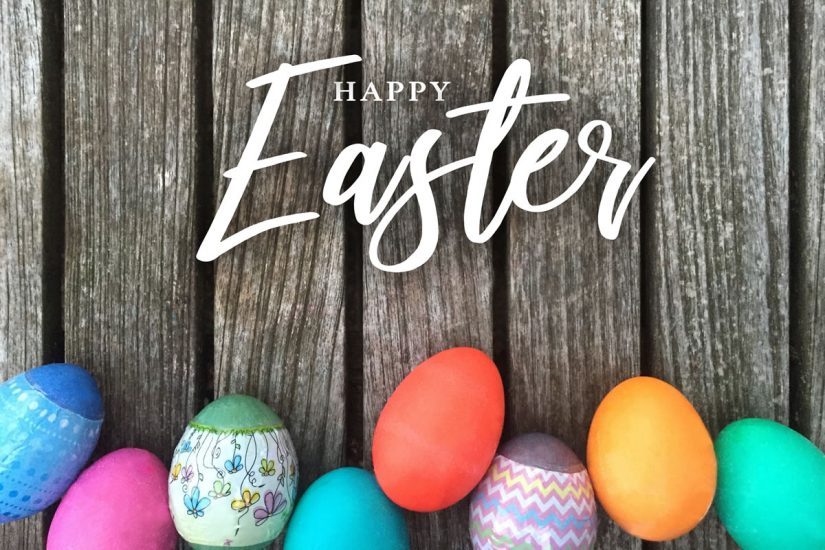 Date: Mar 27, 2021
Posted By: Lisa Wulff


After more than a year with no concerts, Thomas Rhett is inviting fans to watch his first full-band performance since 2019. "Thomas Rhett One Night Only from Nashville," a livestream concert set for Friday, April 30, will coincide with the release of Country Again: Side A, the first taste of his upcoming double album.

"It's been a year and a half since I last played a live show," Rhett said. "It's been good to keep sharing music in all the ways we've made work (mostly in front of my plaid curtains), but we really wanted to take it up a few notches until we can safely get back out there on the road. It'll be where we play some new stuff for the first time and have a chance to share what the songs mean to me!"

The concert, which begins at 7pm CT, will be hosted by Veeps, a direct-to-fan platform that was founded in 2017 by Benji and Joel Madden.Tickets for Thomas Rhett's livestream concert and VIP packages for the post-show QA are on-sale now at thomasrhett.veeps.com.

Rhett recently notched his 17th No. 1 hit with "What's Your Country Song," and is among the artists nominated for Entertainer of the Year at next month's Academy of Country Music Awards. Last year, Rhett was the co-winner of the ACM's Entertainer honor, alongside Carrie Underwood. He is also nominated for Male Artist of the Year, and Music Event of the Year, for "Be a Light," which also features Chris Tomlin, Reba McEntire, Lady A's Hillary Scott and Keith Urban.

Rhett shared a message with his fans, saying, "We're going to get the band together, we're going to play a lot of the new music from this upcoming album…it's going to be really fun and we can't wait to see you there."