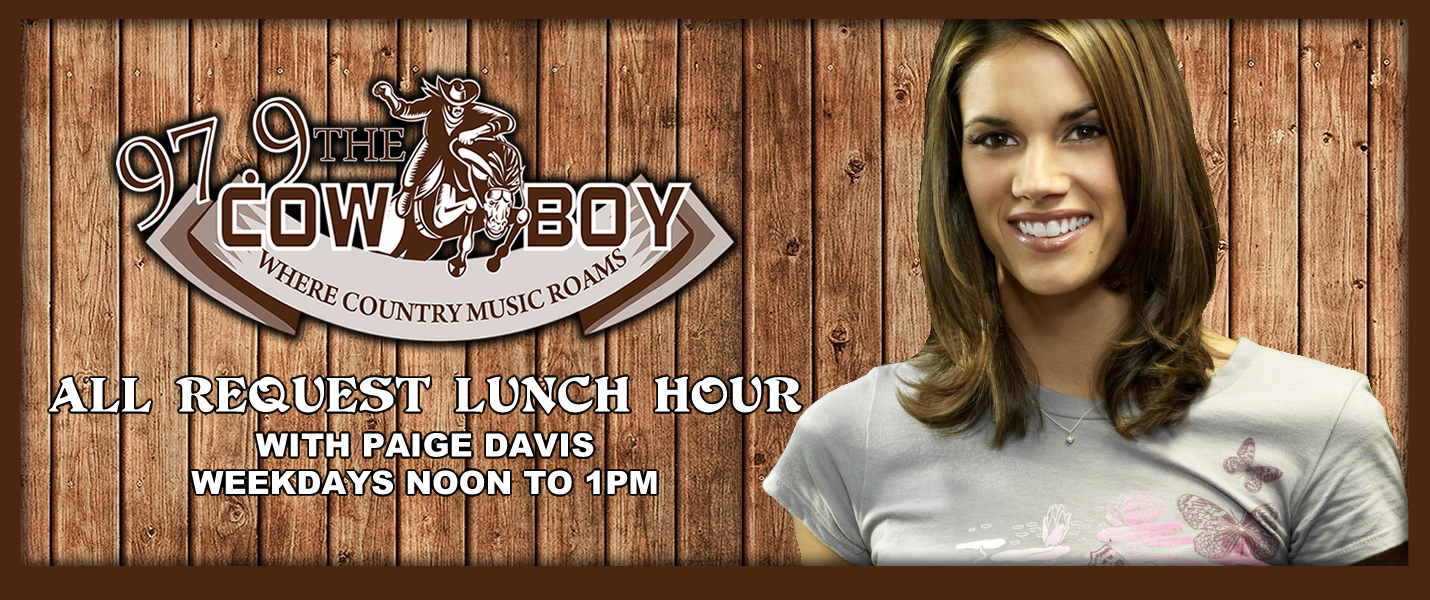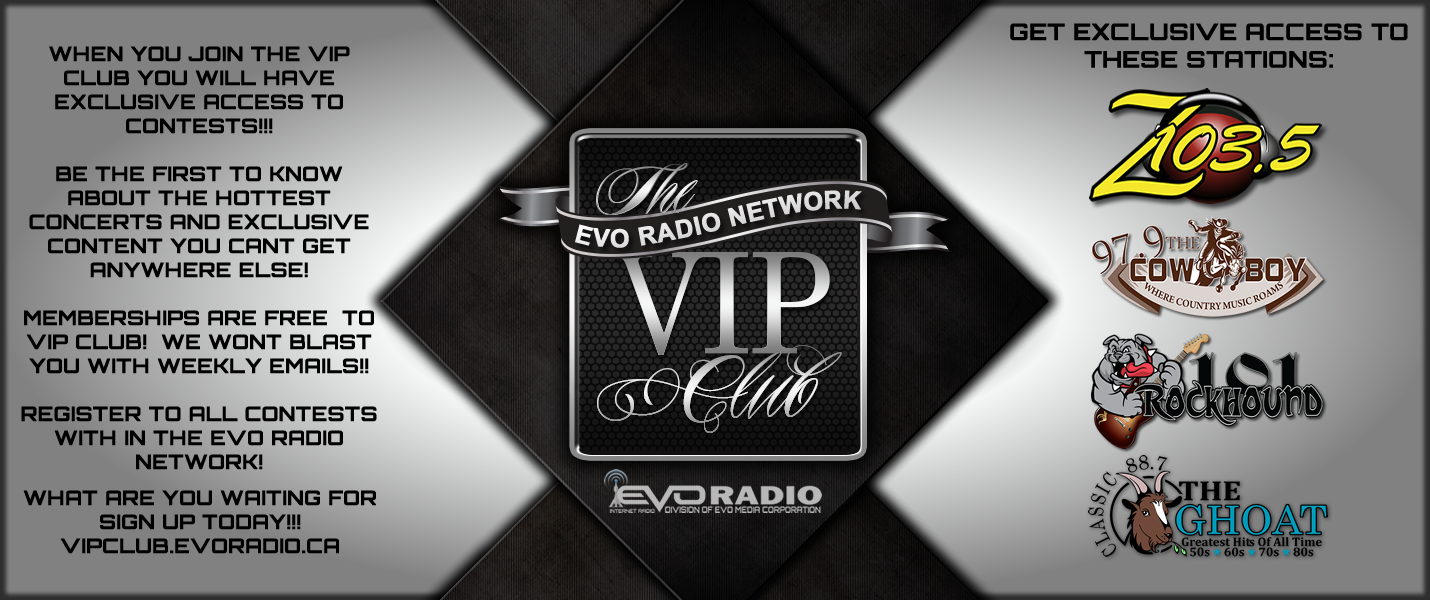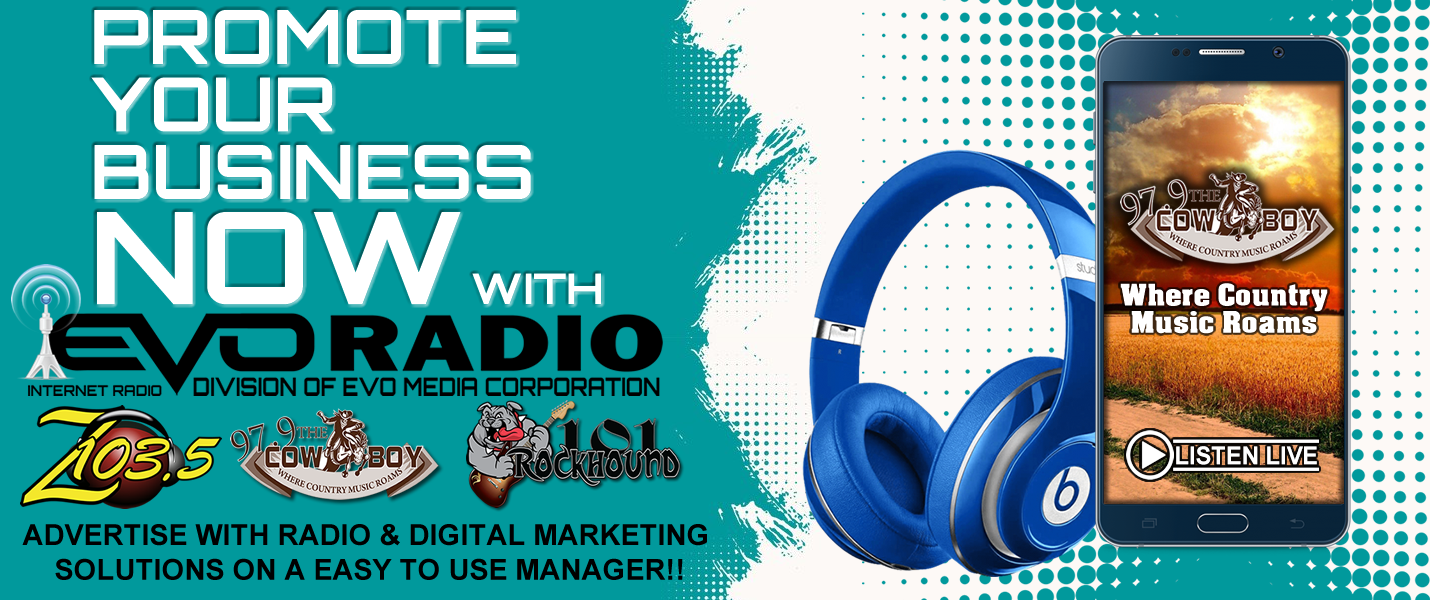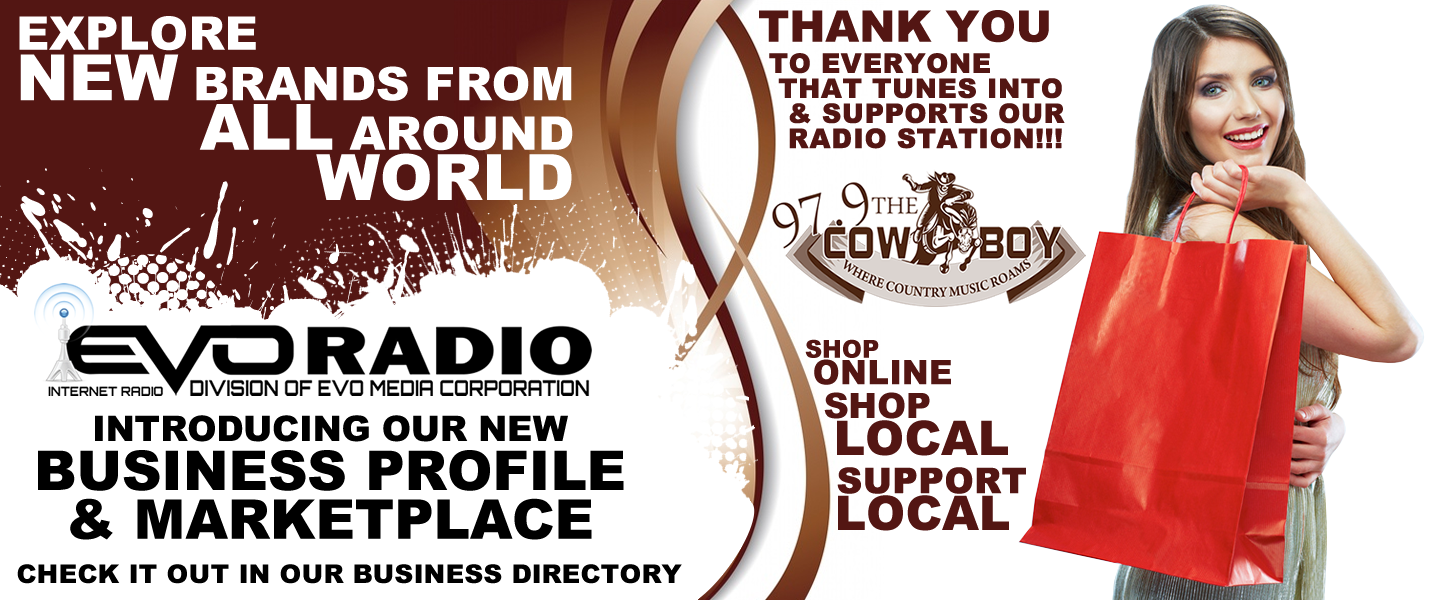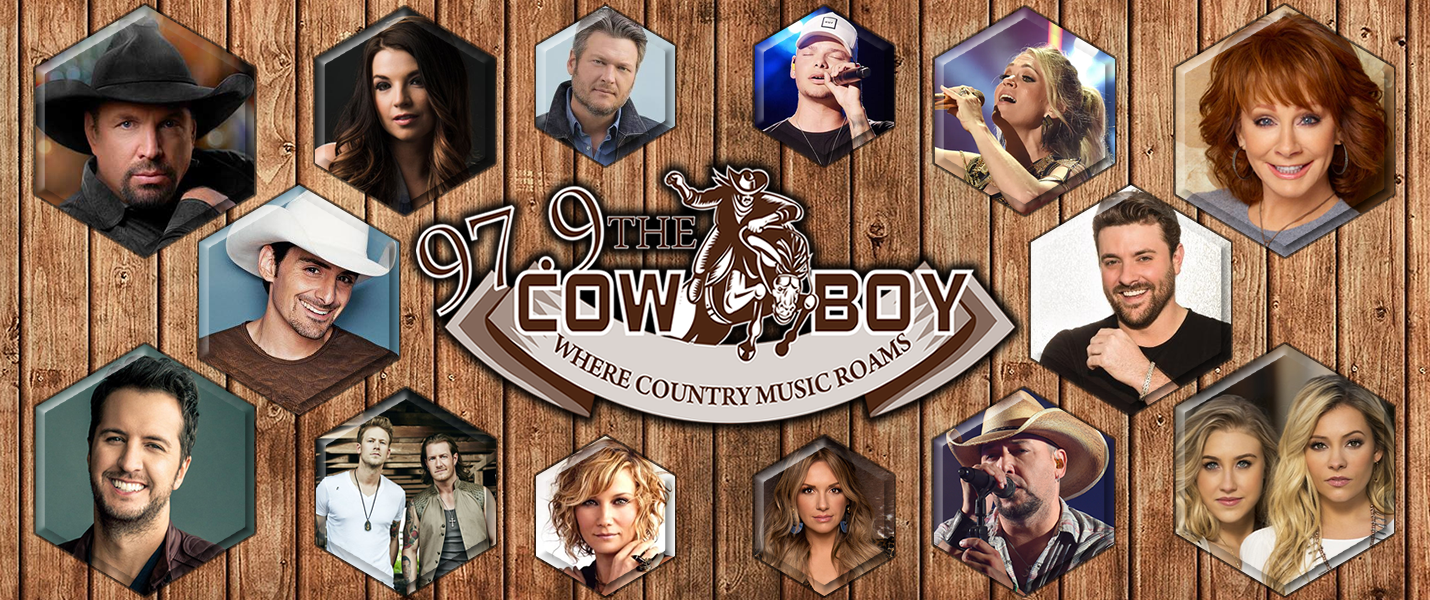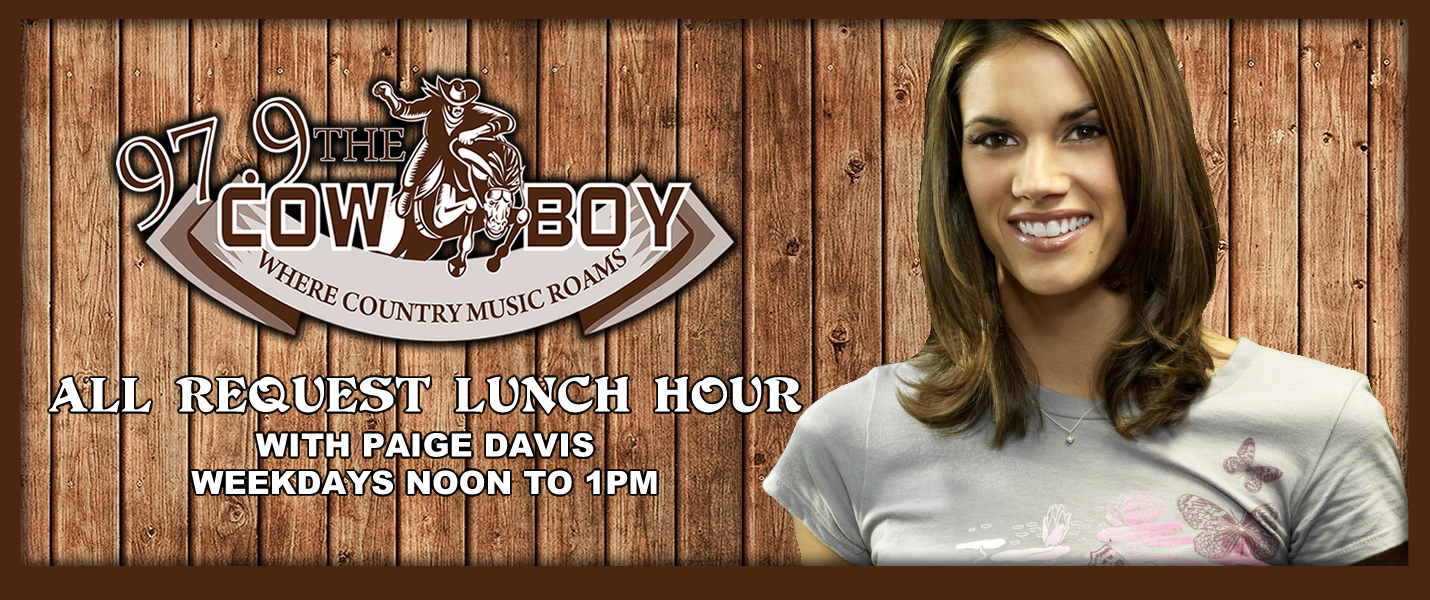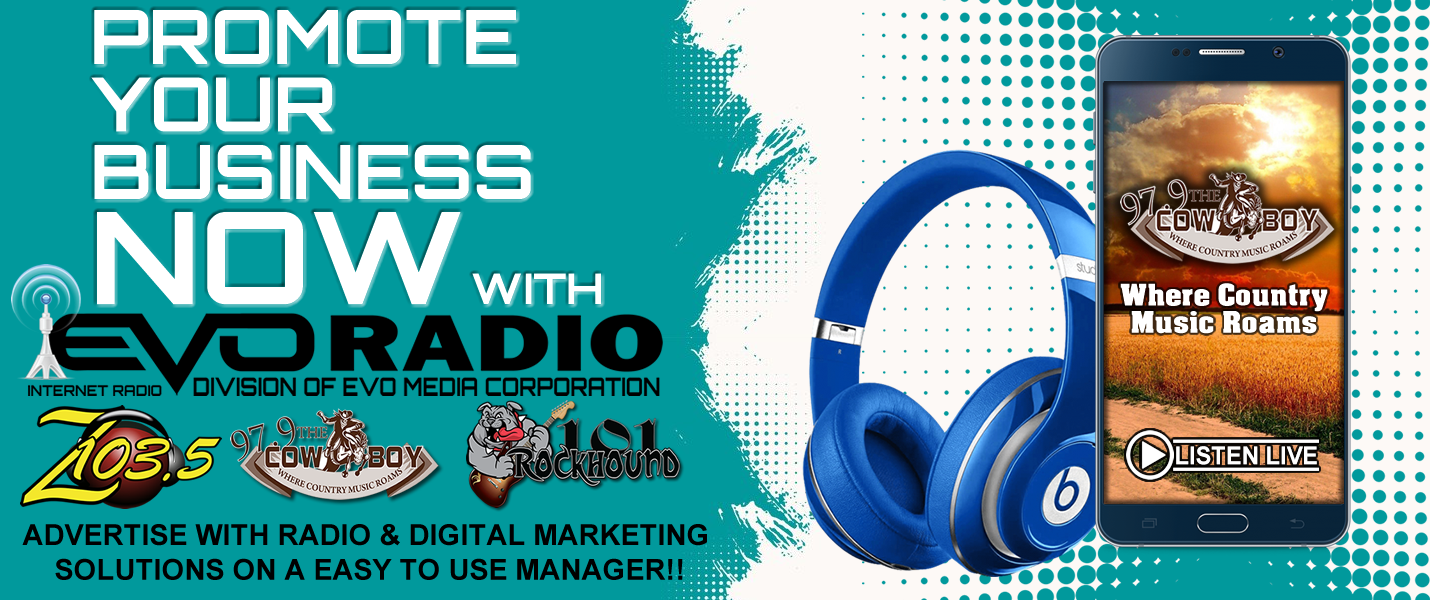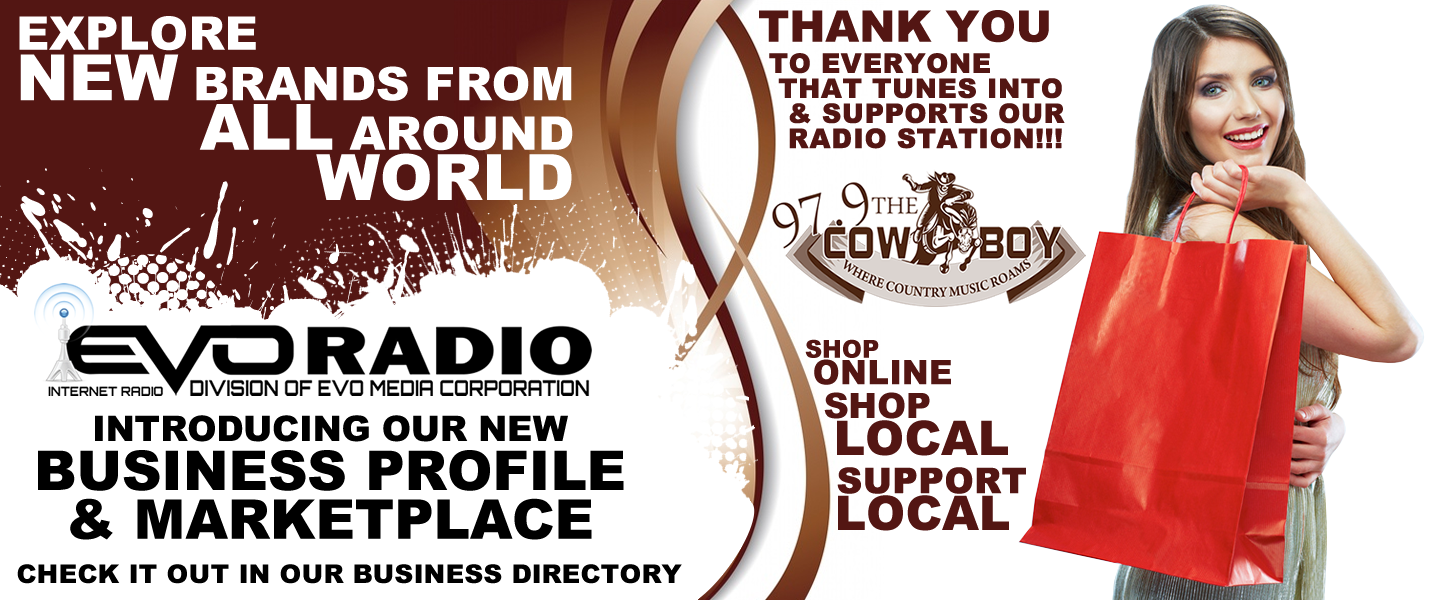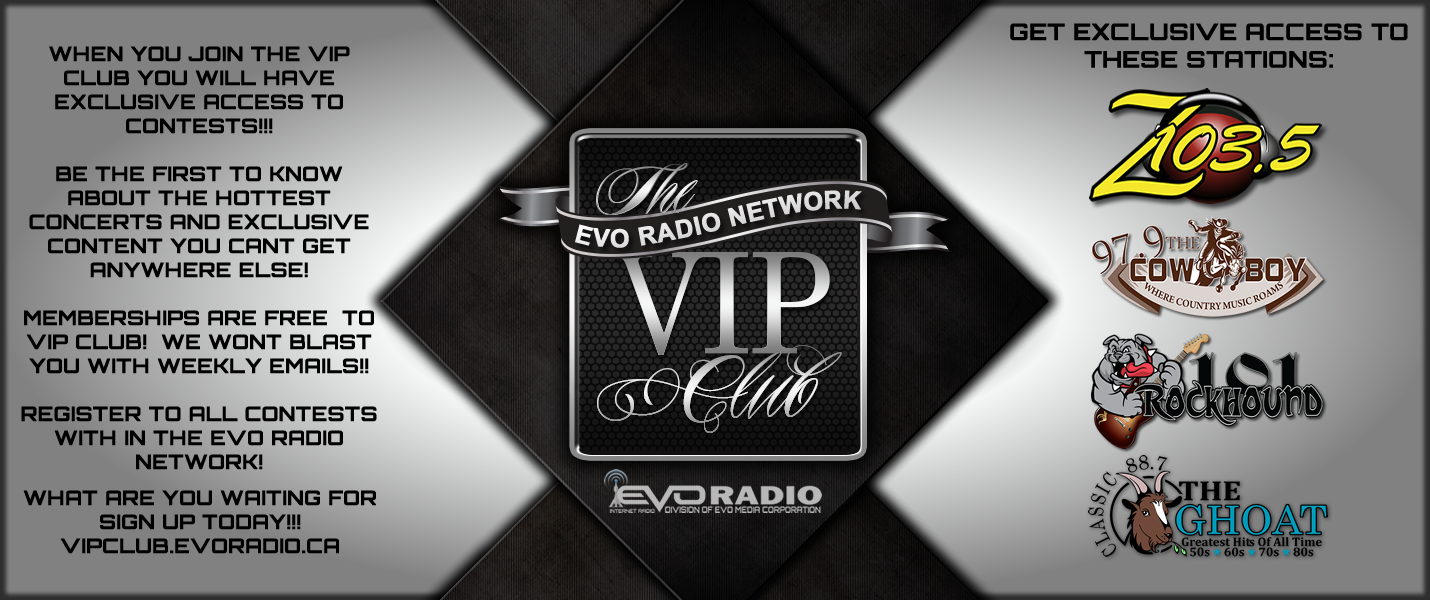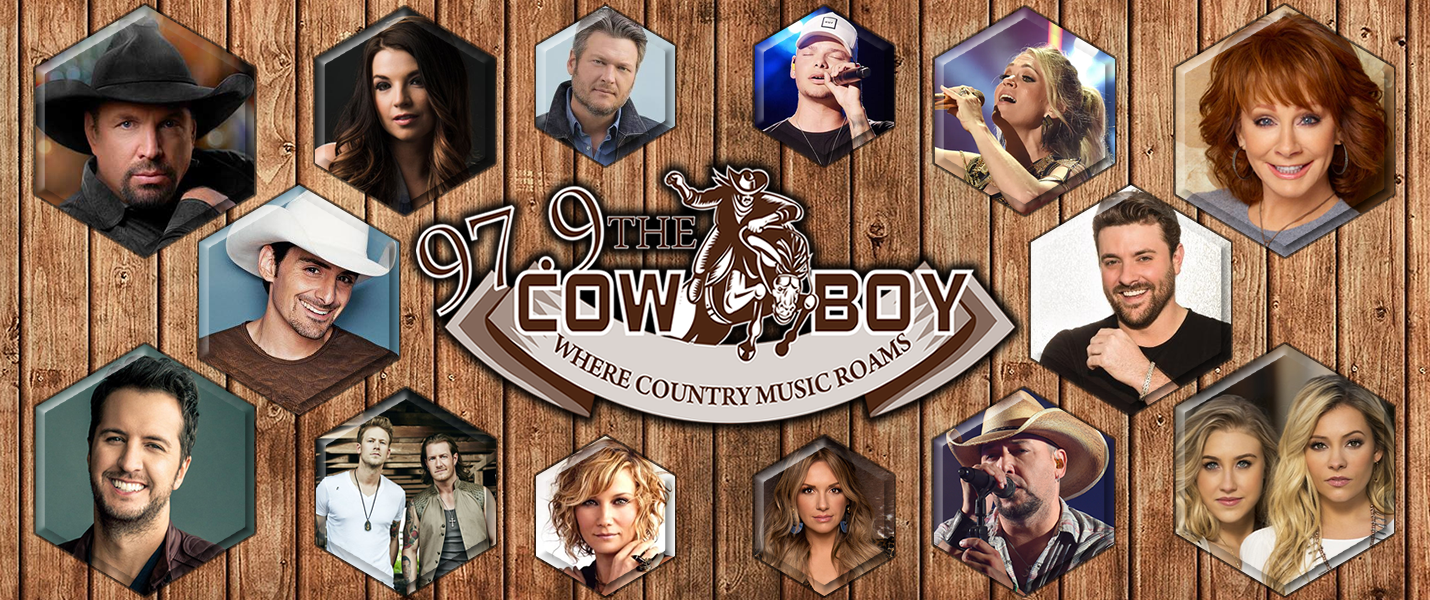 12 pm
-17 ℃
BROKEN CLOUDS
WIND: ESE 7 KM/H
GUSTING TO 9 KM/H

1 pm
-17 ℃
BROKEN CLOUDS
WIND: SE 9 KM/H
GUSTING TO 13 KM/H

2 pm
-17 ℃
BROKEN CLOUDS
WIND: SE 11 KM/H
GUSTING TO 16 KM/H

3 pm
-17 ℃
BROKEN CLOUDS
WIND: SE 12 KM/H
GUSTING TO 19 KM/H

4 pm
-17 ℃
BROKEN CLOUDS
WIND: ESE 16 KM/H
GUSTING TO 29 KM/H

5 pm
-17 ℃
BROKEN CLOUDS
WIND: ESE 17 KM/H
GUSTING TO 34 KM/H

6 pm
-16 ℃
OVERCAST CLOUDS
WIND: ESE 18 KM/H
GUSTING TO 38 KM/H

7 pm
-16 ℃
OVERCAST CLOUDS
WIND: ESE 20 KM/H
GUSTING TO 41 KM/H

TODAY
HIGH OF -14 ℃
LOW OF -21 ℃
BROKEN CLOUDS

THURSDAY
HIGH OF -11 ℃
LOW OF -18 ℃
SNOW

FRIDAY
HIGH OF -18 ℃
LOW OF -27 ℃
LIGHT SNOW

SATURDAY
HIGH OF -12 ℃
LOW OF -29 ℃
BROKEN CLOUDS

SUNDAY
HIGH OF -5 ℃
LOW OF -15 ℃
OVERCAST CLOUDS

MONDAY
HIGH OF -15 ℃
LOW OF -28 ℃
OVERCAST CLOUDS

TUESDAY
HIGH OF -19 ℃
LOW OF -27 ℃
OVERCAST CLOUDS

WEDNESDAY
HIGH OF -8 ℃
LOW OF -24 ℃
BROKEN CLOUDS


Nickelback will headline Boots and Hearts next year, marking their first appearance at the country music festival.
Organizer Republic Live announced its headliners and a first batch of performers this morning.
It says the Canadian rockers will perform Friday, while country superstars Keith Urban and Tim McGraw will take to the stage on Saturday and Sunday.
The festival begins Thursday with a performance from Tim Hicks.
Republic Live says Josh Ross, Hardy, Dallas Smith, Lauren Alaina, Riley Green and Travis Denning are also set to perform.
The festival is scheduled for Aug. 10-13 in Oro-Medonte, Ont.
Carrie Underwood knows how to throw the ultimate girls' night out.
In the midst of her critically acclaimed The Denim & Rhinestones Tour – the eight-time GRAMMY Award winner released a high-energy music video for "Hate My Heart," which became the No. 1 most-added single at country radio.
The Shaun Silva-directed video finds Underwood and her girl squad coping with messy breakups. The cinematic clip begins like any popular rom-com with females acknowledging their self-worth and calling it quits on toxic relationships.
Following several door slams and signs of frustration, Silva films the four ladies approaching their breakups in different ways. While one indulged in ice cream, another maxed-out her credit card online shopping. On the other hand, Underwood went to the gym to channel her rage. The multi-platinum artist displayed her incredibly toned legs on the treadmill and mind-boggling boxing skills.
If country music fans watch closely, the singer paid homage to her chart-topping classic "Before He Cheats." A friend engraved her name into her ex's leather seats of his car.
Eventually, Underwood built up the courage to hit the town and reclaim her happiness. Without any convincing, her girl gang followed. The ladies head to a Carrie Underwood concert, the perfect place to heal a broken heart. The video captures the hitmaker riding a mechanical bull and crowd surfing.
Towards the end of the clip, Underwood the fan ended up on stage with Underwood the country phenomenon. Her posse did the same and stepped in as the all-female band. While they were leaving the venue, they compared themselves to their alter-egos.
"I could totally be a rock star," said Underwood with a wink.
The singer-songwriter and Silva filmed on location at Nashville's Wildhorse Saloon. Silva served as the director for Underwood and Jason Aldean's music video for their award-winning duet "If I Didn't Love You."
The powerhouse vocalist co-wrote "Hate My Heart" alongside frequent collaborators Hillary Lindsey, David Garcia, and HARDY. The party-starting banger lives on "Denim & Rhinestones," which was released in June. The songstress is currently on the first leg of her 43-city stop tour with Jimmie Allen as direct support.
At a recent show in Texas, Kelsea Ballerini made a guest appearance and announced that the 2023 CMT Music Awards would be held in Austin at the Moody Center. The "Subject To Change" singer officially declared that Underwood, the most decorated artist in CMT Awards history, would perform at the star-studded affair. The 2023 CMT Music Awards will air on Sunday, April 2.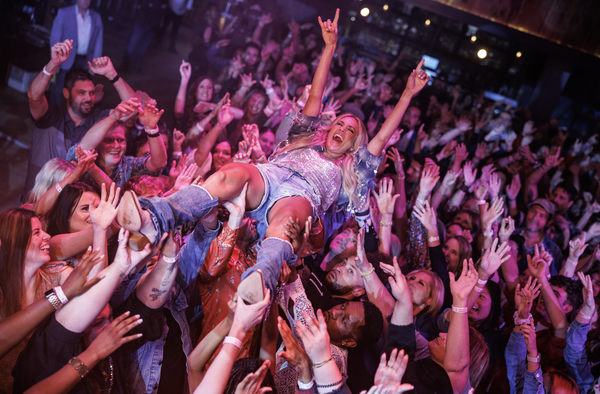 BRETT ELDREDGE SAYS HE IS FIGURING OUT NEW WAYS TO MAINTAIN HIS MENTAL HEALTH EVERY DAY.
World Mental Health Day recently passed, but Brett Eldredge wants fans to be emotionally fit on the daily.
The Songs About You singer turned to social media (Oct. 20) to reveal his five go-to tips on how he improves his mental health.
I was a little down today, just a little tired. Just worn out mentally, Eldredge declared. So I was like, I gotta change my movement. I gotta get moving. I started doing this, and I am feeling a hundred times better, he added.
The country crooner filmed himself in his home gym. The convenient space included a bench press, dumbbells, and a yoga mat – everything one needs to escape reality and transform into their best self.
He continued to share his mental health hacks. First, Eldredge challenged his devoted followers to get moving!
If you can, do something every day to get you moving, said Eldredge. Get your heart pumping. Get you out of your comfort zone. It is a mental health game. Moving has been the number one thing thats helped me.
Next, he stressed the importance of an uninterrupted sleep cycle and fitness routine.
Get some good sleep, he pointed out. Get a good workout in.
The chart-topping artist did not fail to mention that a balanced diet is a vital component of maintaining a strong mindset and body.
Get a good diet plan – eat your best.
Most importantly, he encouraged everyone to be kind to one another and themselves.
Dont be too hard on yourself, he uttered. Thats my tip for the day. I am not a master, but I am figuring it out slowly, one day at a time. I guarantee you can too. What are you waiting for? Eldredge questioned.
Country music fans flocked to the comments to thank the hitmaker for the reminder and for sparking the conversation.
Thanks, BE. I really needed this. I have been down a lot lately. You are the best! said a TikTok user. So true, and I definitely needed this reminder. It is a struggle some days, BUT Im trying, added another. I write in a gratitude journal nearly every morning. It helps me to keep my soul in check.
This is far from the first time the singer-songwriter has opened up about his mental health, as he has become an advocate throughout the years. In early 2021, he shared an eye-opening poem that touched upon his struggles.
I woke up feeling less than myself | Tried writing down all the words but it didnt help | I walked along the bridge through the park at the commons | Still hurt held its grip much more than I wanted | I tried to escape every way that I could, he wrote on Instagram. Then I realized that feeling this way could be good | For how could I know the feeling of bliss | If life was all smiles and love without risk |So Today Ill soak in all of this pain | The more that I feel |The more that I gain.
Music and writing has become a getaway for Eldredge. He penned his emotional ballad Raymond while wrapping his head around his grandmothers Alzheimers diagnosis. His vulnerability and helpful storytelling are also displayed in his latest album, Songs About You.
He previously told Hello Magazine, that working out and self-care have become a form of medicine. The vocalist also declared that he had to get comfortable with being alone and embracing his own company.
I think we all struggle with that in some ways, but there are definitely days when Im like - I mean, I dont hate myself, but there are times when its tough, and youve got to give yourself some grace, he said to the publication. Some space, and thats what Ive been doing.
While keeping his mental health in check, the Chicago native is gearing up for his highly anticipated Glow Live Tour. Eldredge will kick off the 14-city run with a three-night residency at Nashvilles Ryman Auditorium and end in Boston.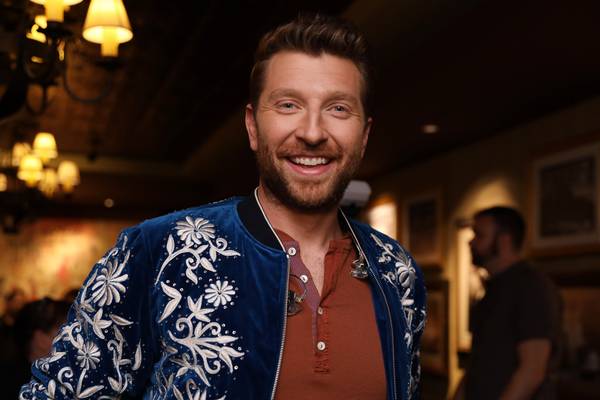 The fifth season of Paramount Network's hit drama series "Yellowstone" is just around the corner. The Taylor Sheridan universe released a sneak peek (Sept. 29) of the upcoming episodes in a new finger-biting trailer.
Following a record-breaking season and action-packed finale, fans receive a glimpse of the alarming politics that will take place weekly in the binge-worthy show. The short snippet opens with John Dutton, played by Oscar-winner Kevin Costner being sworn in as Governor of Montana. With authority and power, he promotes his daughter Beth Dutton [Kelly Reilly] as Chief of Staff to expand his family empire and save the Yellowstone Dutton Ranch.
"I John Dutton, do solemnly swear to uphold the constitution of the state of Montana," said the cattle rancher with his hand placed on the Holy Bible. "Against all enemies, foreign and domestic," he added.
Although Dutton scored a seat at an influential table, the former governor [Wendy Moniz] warned him to keep a close eye on his disloyal committee.
"You have no friend in this building, John," she said. "You're gonna have to bring your own," she added.
In true Dutton fashion, he set the record straight by firing the committee of enemies. The impulsive decision led to chaos and "war."
"I love Montana, but I'm doing this for our family," Dutton uttered before signing off on a declaration that signifies war.
The trailer did not confirm whether the Dutton clan clashes with the Indian reservation or their vicious business rivalries that developed throughout the previous seasons. Complex conversations, murder, heated arguments, pure moments, and more are displayed in the captivating clip.
The award-winning Western Drama first premiered in the summer of 2018. The intriguing narrative chronicles the Dutton family, led by John Dutton. The cowboy owns the largest cattle ranch in the United States. The shifting alliances, mysterious murders, and continuous conflicts lured in TV enthusiasts. The Season 4 premiere was cable's highest-rated show, raking in 14 million viewers.
The critically acclaimed cast includes – Costner, Luke Grimes, Kelly Reilly, Wes Bentley, Cole Hauser, Kelsey Asbille, Brecken Merrill, Forrie Smith, Denim Richards, Ian Bohen, Finn Little, Ryan Bingham, and Gil Birmingham with Mo Brings Plenty, Wendy Moniz, Jen Landon, and Kathryn Kelly will return for season five. Meanwhile, fans will recognize several familiar faces like Josh Lucas as young John Dutton, Jacki Weaver, Kylie Rogers, and Kyle Red Silverstein.
Rob Kirklan, Kai Caster, Lilli Kay, Dawn Olivieri, and country music artist Lainey Wilson will join the star-studded roster for the forthcoming season. The "Things A Man Oughta Know" singer is set to appear in the popular Western production as a musician named "Abby."
Season 5 of "Yellowstone" is slated to premiere on Sunday, November 13, with two all-new episodes at 8/7c on Paramount Network. Eager TV junkies now have the opportunity to subscribe to the official "Yellowstone Newsletter," which will feature exclusive snapshots, episodes, never-before-seen clips, in-depth recaps, and giveaways. To join, visit @Yellowstone on Twitter.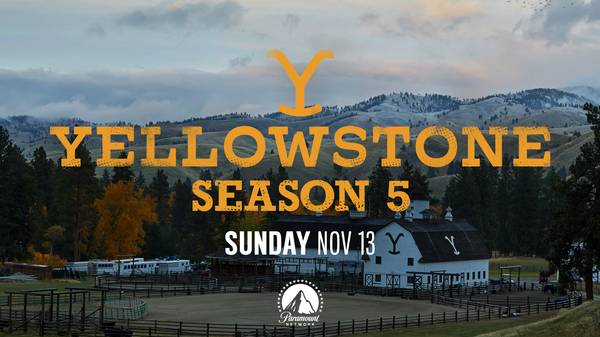 Kane Brown is a Different Man today than he was when he released his first album in 2016. In the early days of his career, Brown struggled with confidence before breakthrough hits, including What Ifs and Heaven. But now – with the release of his third album Different Man – Brown has found his footing.
When Im on stage, I feel like I put on a show now, Brown told Todays Country Radio with Kelleigh Bannen on Apple Music Country. When I used to, I would just get up there and say, Heres a couple songs that I wrote. And then even with the music, I know what I want to say now, I know how I want it to sound. And of course, its going to keep progressing, but I just feel like just maturity-wise… I dont care what everybody thinks now. I used to always be like, I hope he likes me or I hope she likes me, and now its just like, Whatever.
He admits hes not as blasé about it as he sounds – especially on social media. But hes getting better.
One of the things that I do that I need to stop, Ive actually done really well; Ive been applauding myself this last couple months … Like social media, he said. So [if I] have thousands of good comments, Ill see one bad comment, and Ill reply to that person. Thats where I need to get out of that headspace, and Ive done very good lately.
Brown, who recently had No. 1 hits with One Mississippi and Like I Love Country Music, has had such a boost of confidence that he now considers himself great at A&R, which means he believes hes fantastic at choosing hit songs and matching them with the right singers. When he heard the albums title track, Different Man, he said he listened to it over and over in an effort to figure out the perfect artist with whom to collaborate on the song.
Blake Shelton was the first person that popped into my head, he said. So I sent it to him, and then within 30 minutes, he texted me back and said hes on it. So that was just a crossing my fingers, hoping he could find time to record it.
His new pop song Grand came out of a much darker place. Brown said he struggled with depression and his wife fought anxiety during the pandemic. Not being able to play shows, release music, or be creative took a significant toll on him. They werent having conversations or leaving the house, and he couldnt think of anything to write about.
(I was) just wondering if any of this is ever going to stop, Brown said. Im a worrier. So, I finally was just like, Ive got a beautiful family. I go outside and look [at] my pool. I never had a pool growing up as a kid, and I was just like, Im so grateful. Lifes grand.
Browns song Pops Last Name also points back to his family. The singer called his grandfather pop. He was Browns only father figure because his biological father has been in prison since Brown was a child. Pop taught Brown baseball and took him on drives. He died last year, and Pops Last Name memorializes Browns beloved grandfather.
I talk about it in the song, going through the battlefield, there was this statue because the Civil War was fought in Fort Oglethorpe, Georgia, in the battlefield, Brown said. And there was these statues, and he would always act like the statue was talking to me when I was young. I remembered it… But when I was going through child abuse and stuff with my stepdad and all that stuff, he was there to... I wasnt going to get to go to baseball practice one day; he came and took me out of the house and was like, Hes coming with me. [He] was just a big father figure. And so I had to write a song about him.
Browns Different Man is available now.