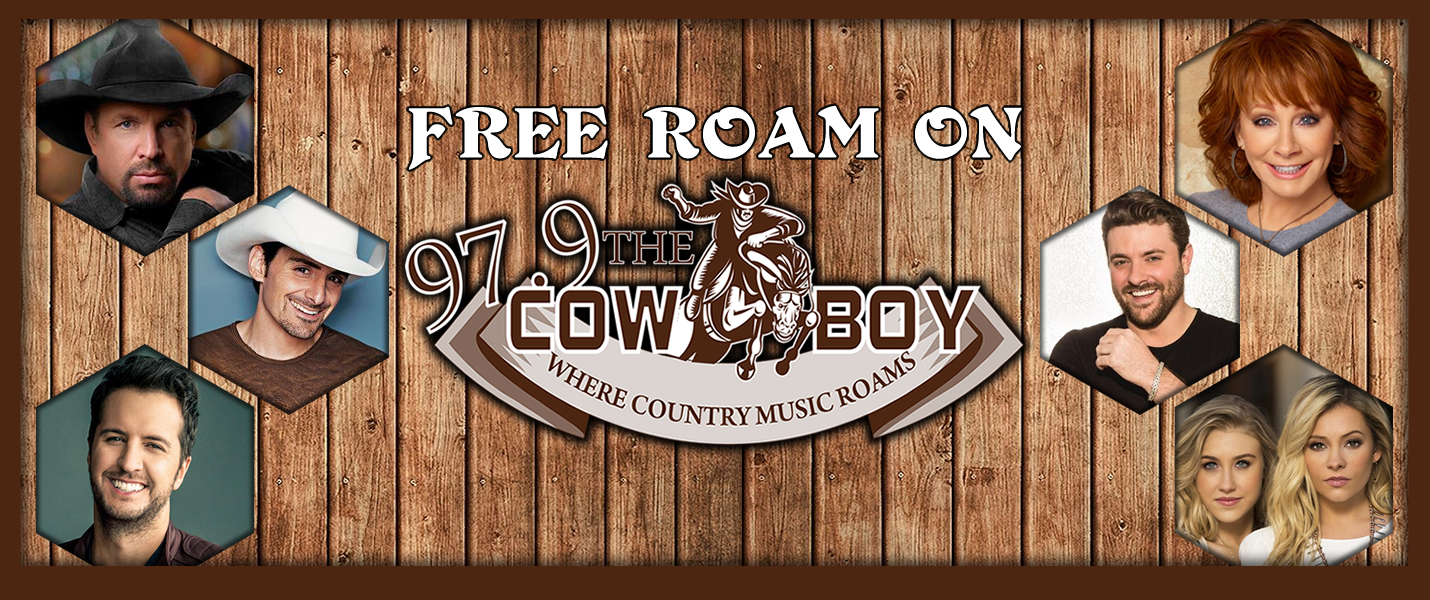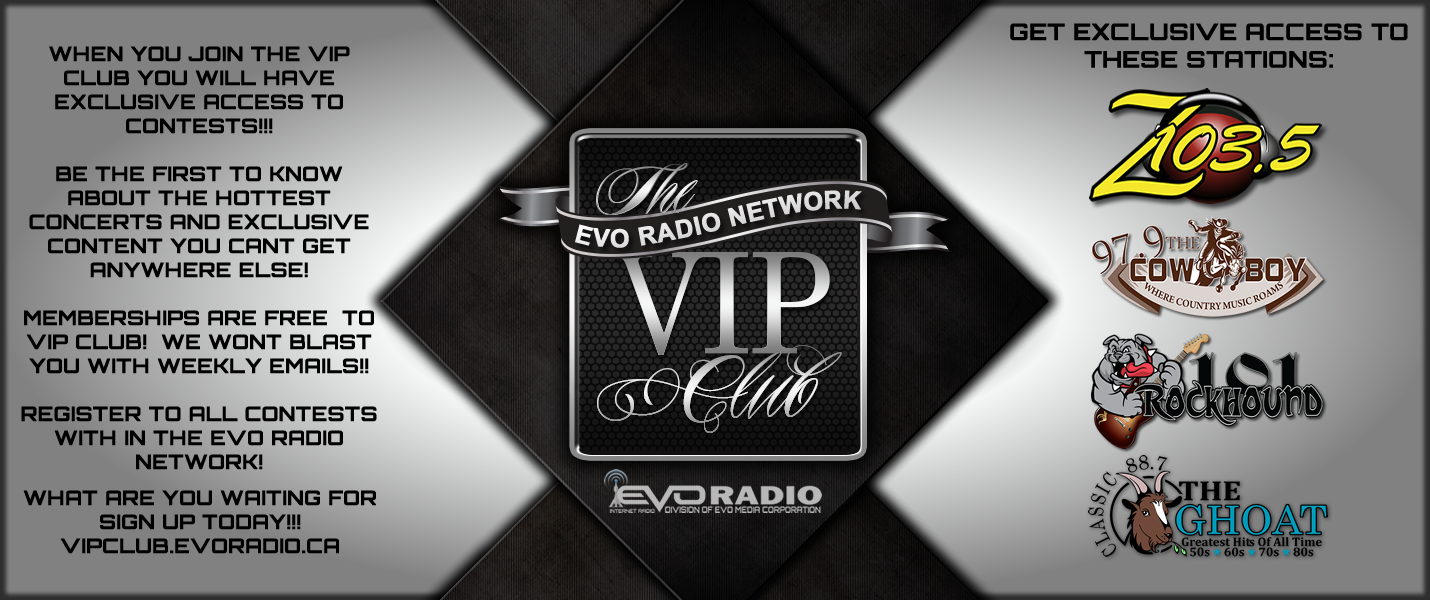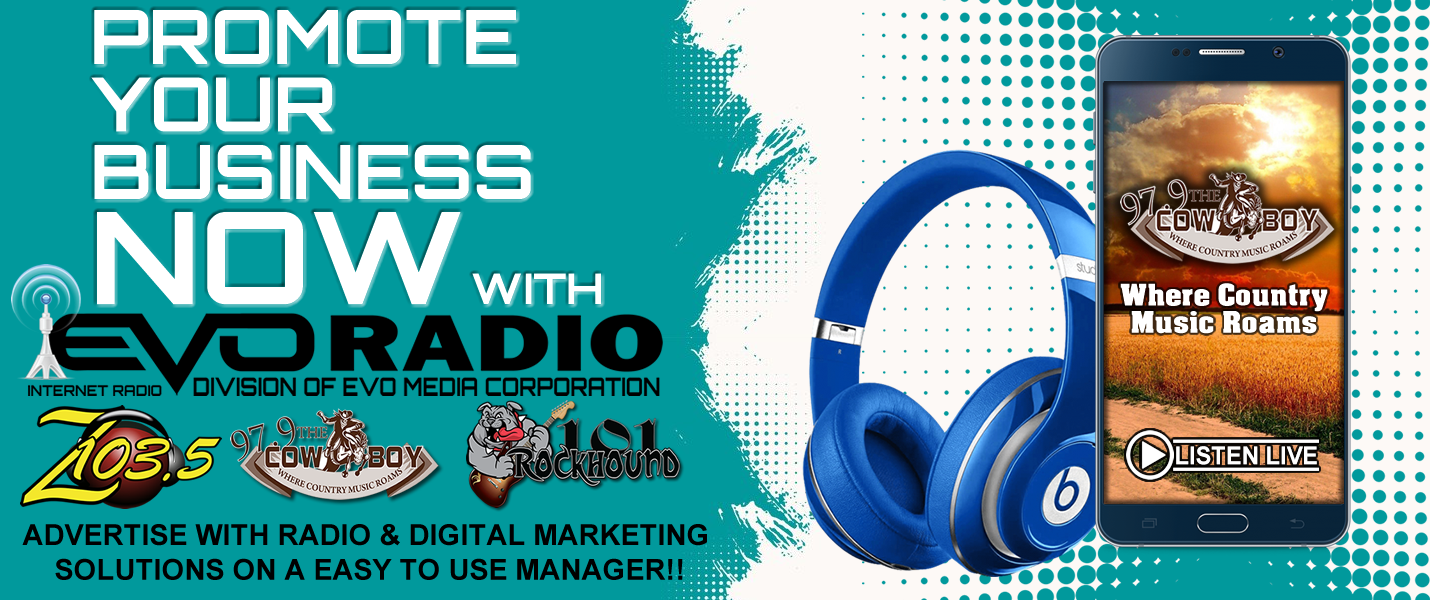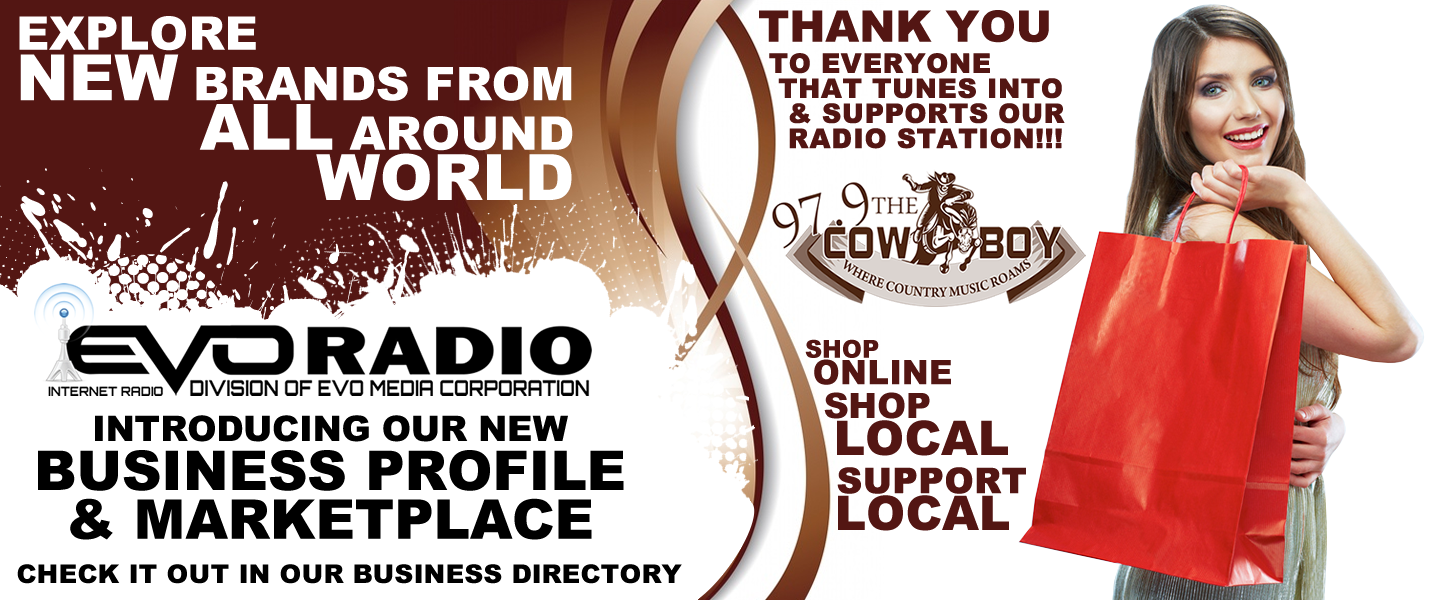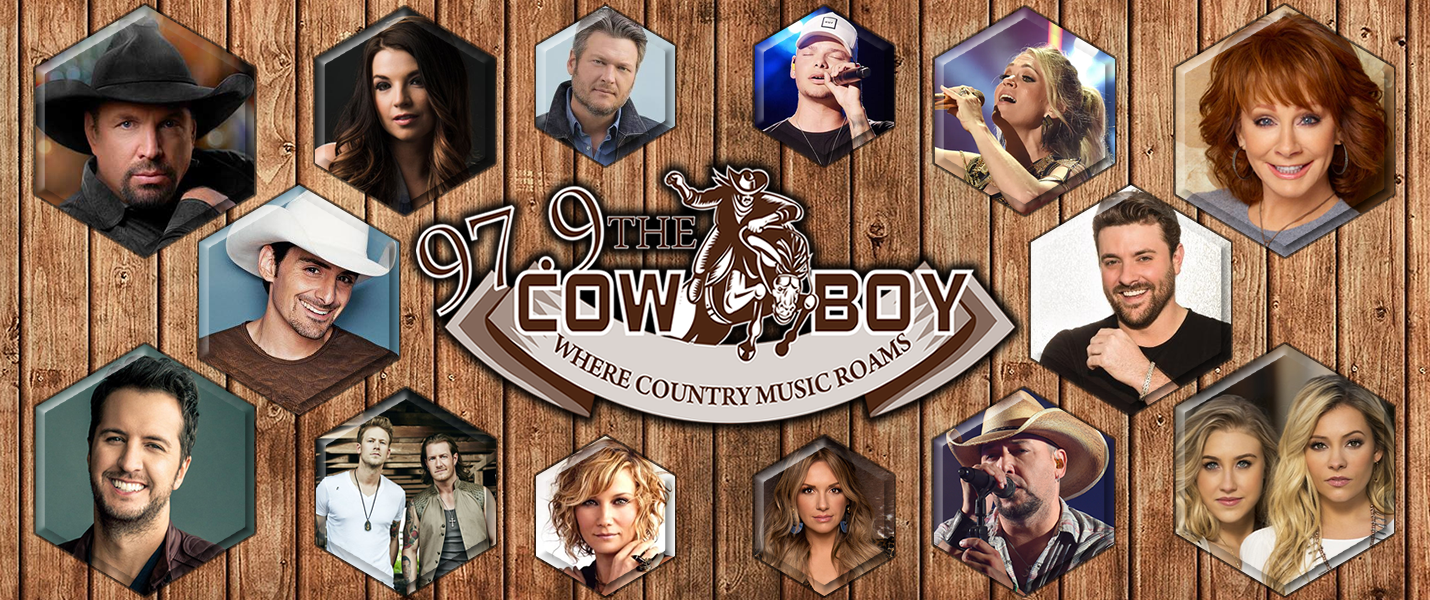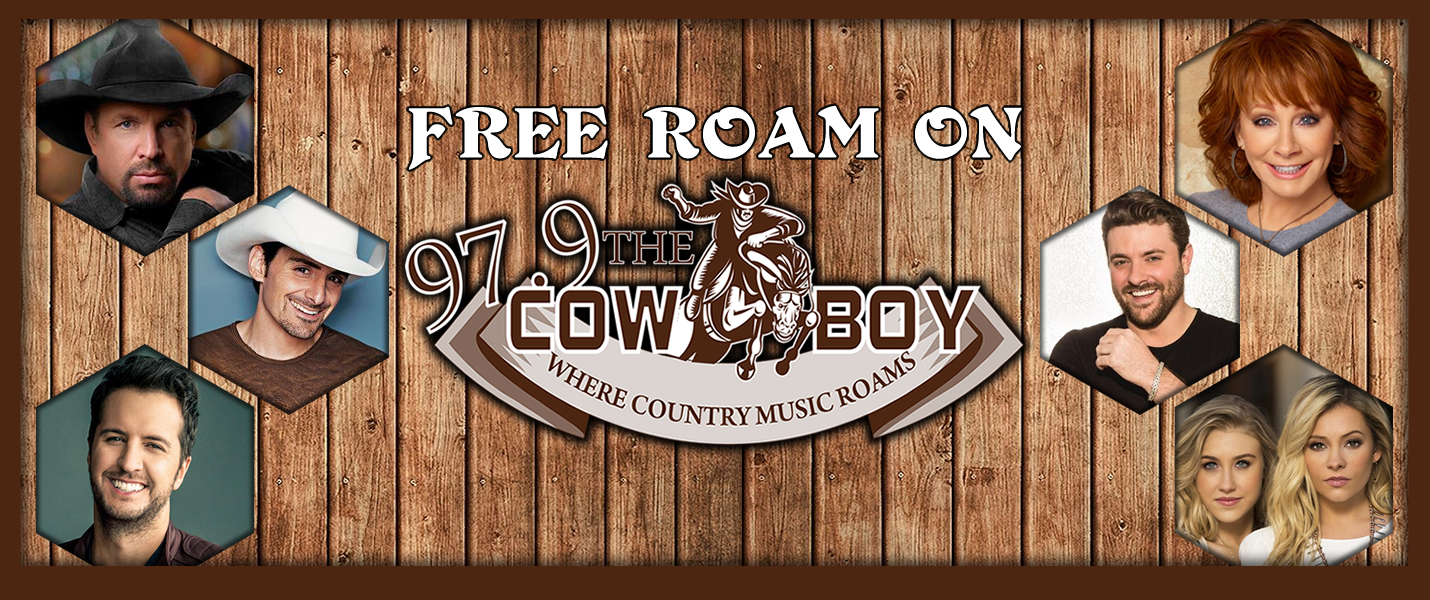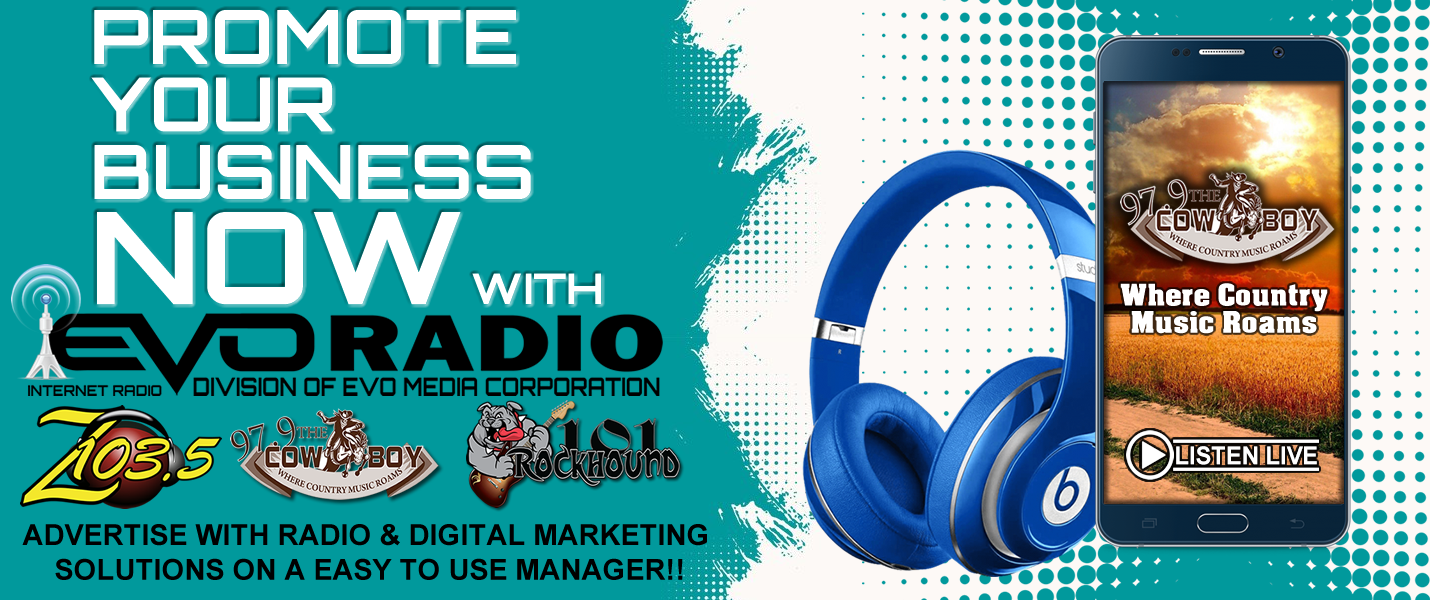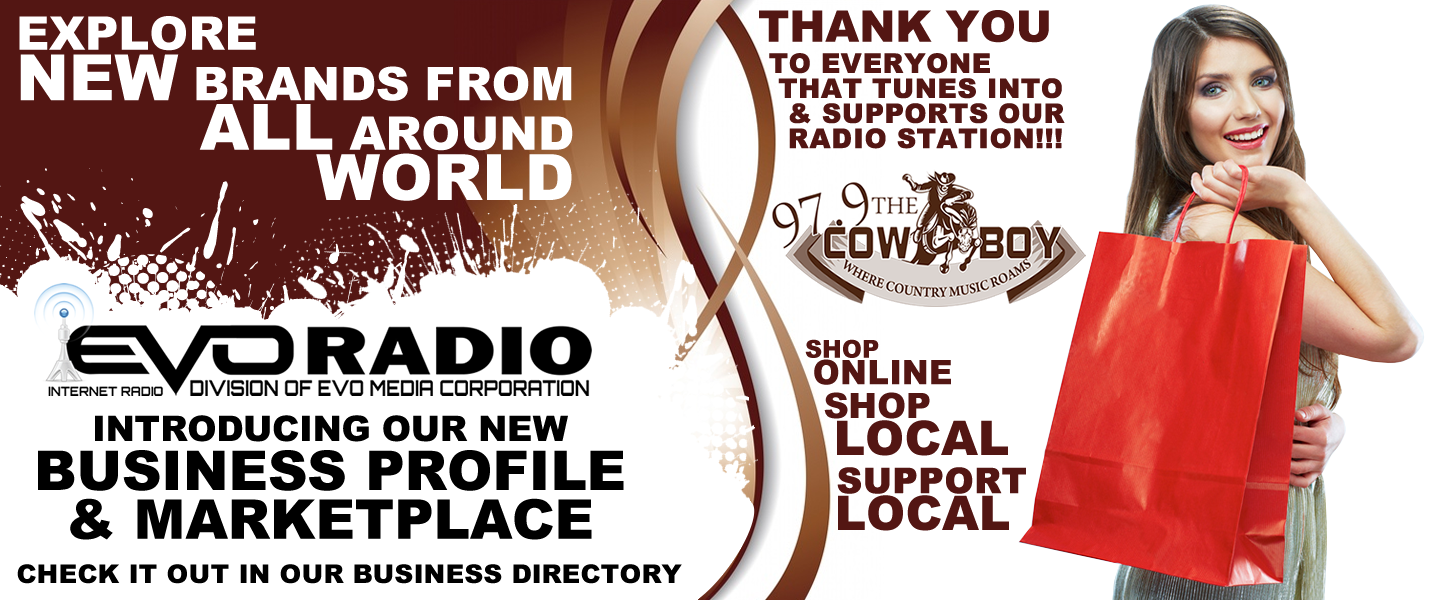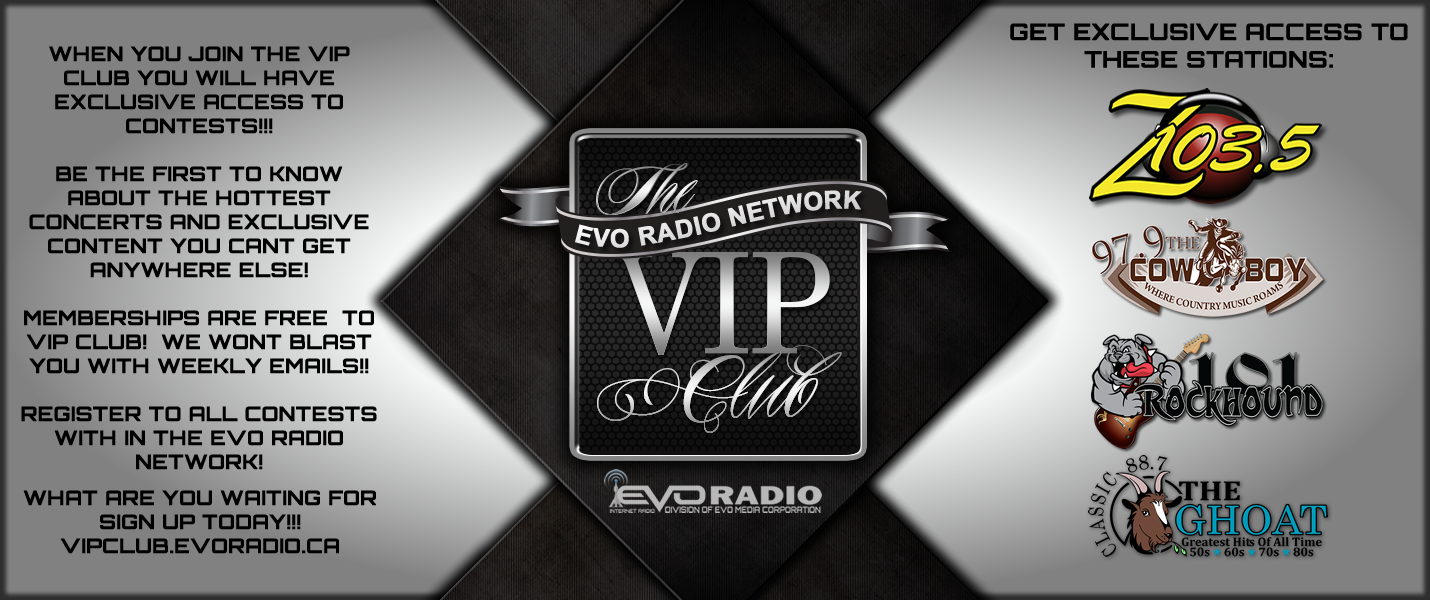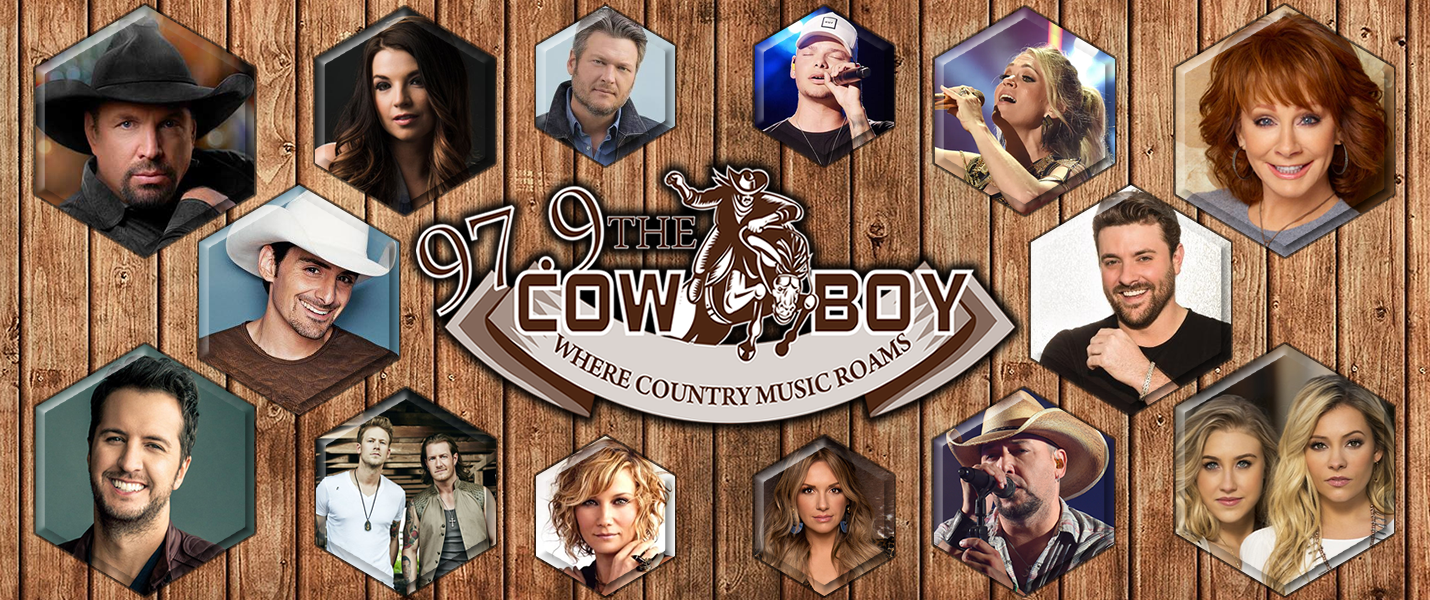 2 am
-14 ℃
CLEAR SKY
WIND: N 8 KM/H
GUSTING TO 10 KM/H

3 am
-13 ℃
CLEAR SKY
WIND: N 8 KM/H
GUSTING TO 8 KM/H

4 am
-14 ℃
CLEAR SKY
WIND: N 9 KM/H
GUSTING TO 9 KM/H

5 am
-15 ℃
FEW CLOUDS
WIND: N 9 KM/H
GUSTING TO 9 KM/H

6 am
-16 ℃
SCATTERED CLOUDS
WIND: N 9 KM/H
GUSTING TO 9 KM/H

7 am
-17 ℃
BROKEN CLOUDS
WIND: N 7 KM/H
GUSTING TO 7 KM/H

8 am
-18 ℃
OVERCAST CLOUDS
WIND: N 4 KM/H
GUSTING TO 6 KM/H

9 am
-14 ℃
OVERCAST CLOUDS
WIND: N 3 KM/H
GUSTING TO 5 KM/H

TODAY
HIGH OF -8 ℃
LOW OF -18 ℃
BROKEN CLOUDS

SUNDAY
HIGH OF -5 ℃
LOW OF -21 ℃
LIGHT SNOW

MONDAY
HIGH OF -11 ℃
LOW OF -27 ℃
SCATTERED CLOUDS

TUESDAY
HIGH OF -9 ℃
LOW OF -19 ℃
LIGHT SNOW

WEDNESDAY
HIGH OF -7 ℃
LOW OF -20 ℃
BROKEN CLOUDS

THURSDAY
HIGH OF -2 ℃
LOW OF -17 ℃
SCATTERED CLOUDS

FRIDAY
HIGH OF -3 ℃
LOW OF -16 ℃
OVERCAST CLOUDS

SATURDAY
HIGH OF 3 ℃
LOW OF -9 ℃
OVERCAST CLOUDS




EVO Radio Is Proud To Announce Our VIP Club Rebranding Is Completed!!




You May Be Asking What Is VIP Club?

It is where our members can win free stuff through our network of Radio Stations!!




Signing Up Is Free and with 1 confirmed contest to be announced in the coming weeks!!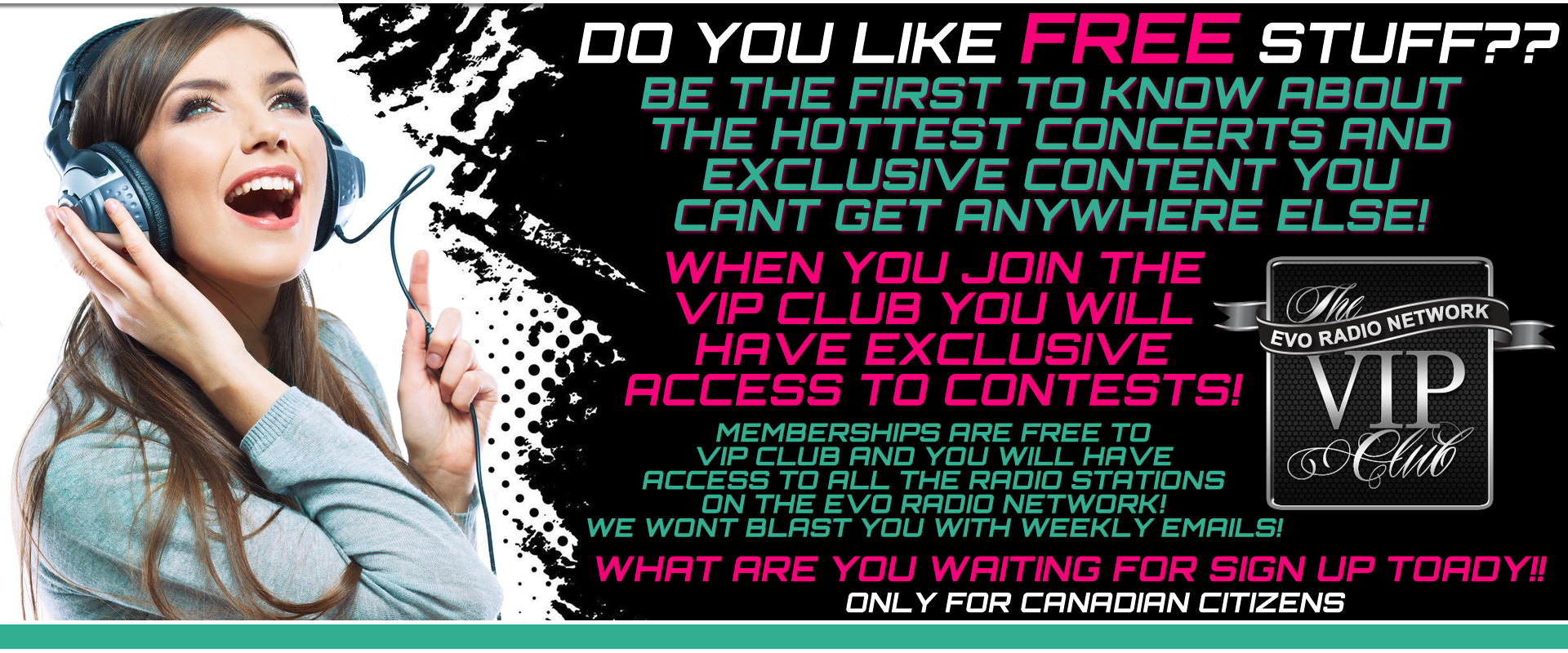 After spending his career signed to Arista Nashville, Paisley is moving on to a new record deal with UMG Nashville. The move reunites him with UMG Chair and CEO Cindy Mabe, who led the marketing efforts for some of the most successful projects in Paisley's career, "Mud on the Tires" and "Time Well Wasted."
"There were two people that should get the credit that you even know my name - Mike Dungan and Cindy Mabe," Paisley said in a statement. "I ran into Mike at the fishing department at Walmart after having met with several labels, and he talked me into signing my first deal with Arista. They assigned this woman named Cindy Mabe to me - we graduated the same day at Belmont. I got to work with her on my first few albums, and now I get to work with her at UMG."
Paisley called Mabe a "genius" and a "terrific human being."
"She heard what I was up to with the new music, and she pointed me further into the direction I was headed," Paisley said. "I've never had this kind of enthusiasm and empowerment. She said, 'Make music that matters.' It's an amazing thing to work with Mike and Cindy again. It's great to know they believe in this music as much as I do."
Paisley has been a country music staple for more than two decades after breaking into the genre in 1999 with "He Didn't Have to Be." Since then, the West Virginia native has earned three GRAMMYs, two American Music Awards, 15 Academy of Country Music Awards, and 14 Country Music Association Awards. His hits include "Whiskey Lullaby," "When I Get Where I'm Going," "Mud on the Tires," "Waiting on a Woman," "Online" and more.
"Brad is a true creative," Mabe said. "He has no boundaries to what he uses as his canvas. He has used his voice and his words as a gift to heal the world through his philanthropy, his songwriting, his guitar playing, his entertaining, his music videos, his sense of humor and his heart. He has been a part of the country music duo with Carrie Underwood, which helped define country music to the world. And getting to reunite with my friend and collaborator in his next creative adventure is something I've wanted for a long time. I cannot wait for him to share the music he has created with the world."
Paisley will release his new song and his first on UMG, "Same Here," on Friday. He penned the track with Lee Thomas Miller and Taylor Goldsmith, and Luke Wooten produced it. He's in the process of finishing his next studio album, which will be released later this year.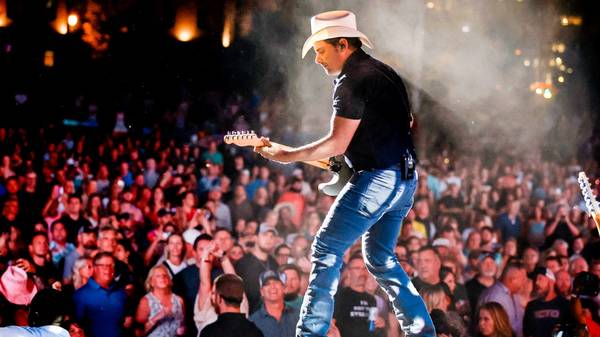 Two of musics most beloved icons – Dolly Parton and Dionne Warwick – are joining for a mega duet on the gospel song Peace Like a River, that Parton wrote and Warwicks son and manager Damon Elliott produced.
I was honored to get to sing with one of my idols, Dionne Warwick, Parton said in a statement. I have loved her since we were younger and getting to sing with her was one of the highlights of my career. I loved that she loved my song, and I loved singing it with her.
The women also filmed a video for Peace Like a River in Nashville on Tuesday. The song and video will be released on February 24 on Warwick and Elliotts Kind Music Group label. Elliott directed the video with Nick Pres.
I so admire Dolly Partons talent and work ethic, Warwick said in a statement. I am thrilled to have this opportunity for us to work together.
Elliott said he knew as soon as Parton sent him the song that his mother would want to sing it and that Parton should sing it with her.
The magic is in the dynamic of the duo, and let me say, with all the chaos in this world, we all need peace and cleansing, he said.
Parton has had an action-packed few months. She was recently inducted into the Rock and Roll Hall of Fame, co-wrote a novel and accompanying album, Run Rose Run, released her own line of baking mixes, is featured in greeting cards, put out a new Christmas movie and is even depicted in two new Funko Pops! She has had 26 No. 1 songs, a record for a female artist. She topped Billboards Christian Airplay Chart for the first time for her Grammy-winning Zach Williams duet There Was Jesus.
Parton has donated more than 200 million books to children worldwide through her Imagination Library. Her childrens book, Coat of Many Colors, was dedicated to the Library of Congress to honor the Imagination Librarys 100 millionth book donation.
Warwick is a six-time Grammy winner and recipient of a Grammy Lifetime Achievement Award. Warwick recently performed at the MusiCares gala honoring Berry Gordy and Smokey Robinson. Then she traveled to Memphis to perform in concert and to Nashville to record the music video with Parton. The Dionne Warwick: Dont Make Me Over documentary will begin streaming on HBO Max this month.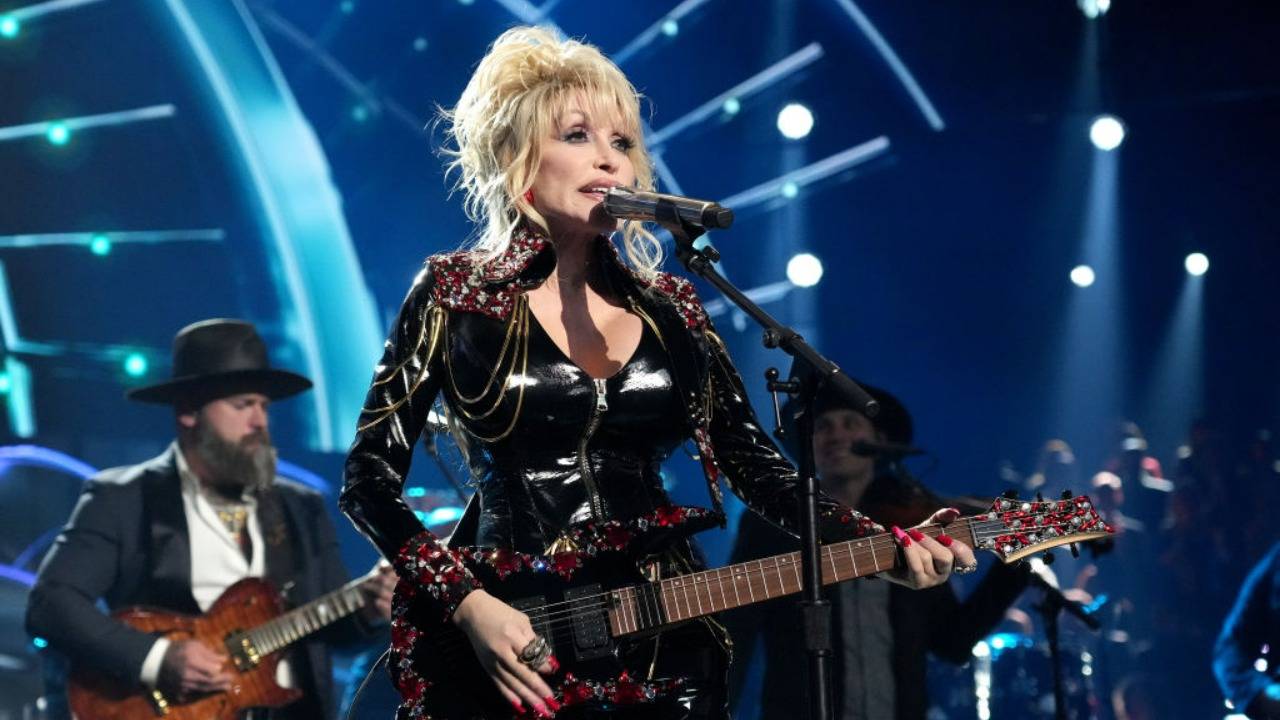 Luke Combs may not have won a Grammy Award Sunday night, but he's celebrating the next chapter of his career anyway. Tuesday morning, he revealed the complete 18-song tracklist for his new album "Gettin' Old," which will be available March 24.
"This album is about the stage of life I'm in right now," Combs said in a statement. "One that I'm sure a lot of us are in, have been through, or will go through. It's about coming of age, loving where life is now but at the same time missing how it used to be, continuing to fall for the one you love and loving them no matter what, living in the moment but still wondering how much time you have left, family, friends, being thankful, and leaving a legacy. Me and so many others have poured their hearts and souls into this record, and I hope you love it as much as we do."
Combs co-wrote 15 of the 18 songs, which include fan-favorite "5 Leaf Clover," a cover of Tracy Chapman's "Fast Car" and "My Song Will Never Die," which was written by Eric Church, Travis Meadows and Jonathan Singleton. Singleton and Chip Matthews produced the project.
"Gettin' Old" is Combs' fourth full-length studio album and is the follow-up to "Growin' Up," which he released last year. The first song on the album is "Growin' Up and Gettin' Old." The North Carolina singer's other albums include "What You See is What You Get" (2019) and his debut "This One's For You."
Combs will launch his world tour the day after the album's release in Arlington, Texas. The trek includes 16 sold-out North American stadium shows, which are a part of 39 shows across three continents and 16 countries, including Australia, New Zealand, U.K., Ireland, Germany, Netherlands, Norway, Sweden, Denmark, Switzerland, France and Belgium.
While the album and tour are ambitious, this scale of success wasn't something Combs dreamed or planned.
"I didn't believe this would happen," Combs said backstage at the Grammy Awards. "I believed my job would be music in some capacity. My job would be working with a band or singing background vocals on people's records, or being a demo singer, or being a songwriter, or working at a publishing company. I just wanted to work in music. I just wanted to have a job that never felt like a job. That was the goal. It wasn't to be famous or to be Garth Brooks or anything."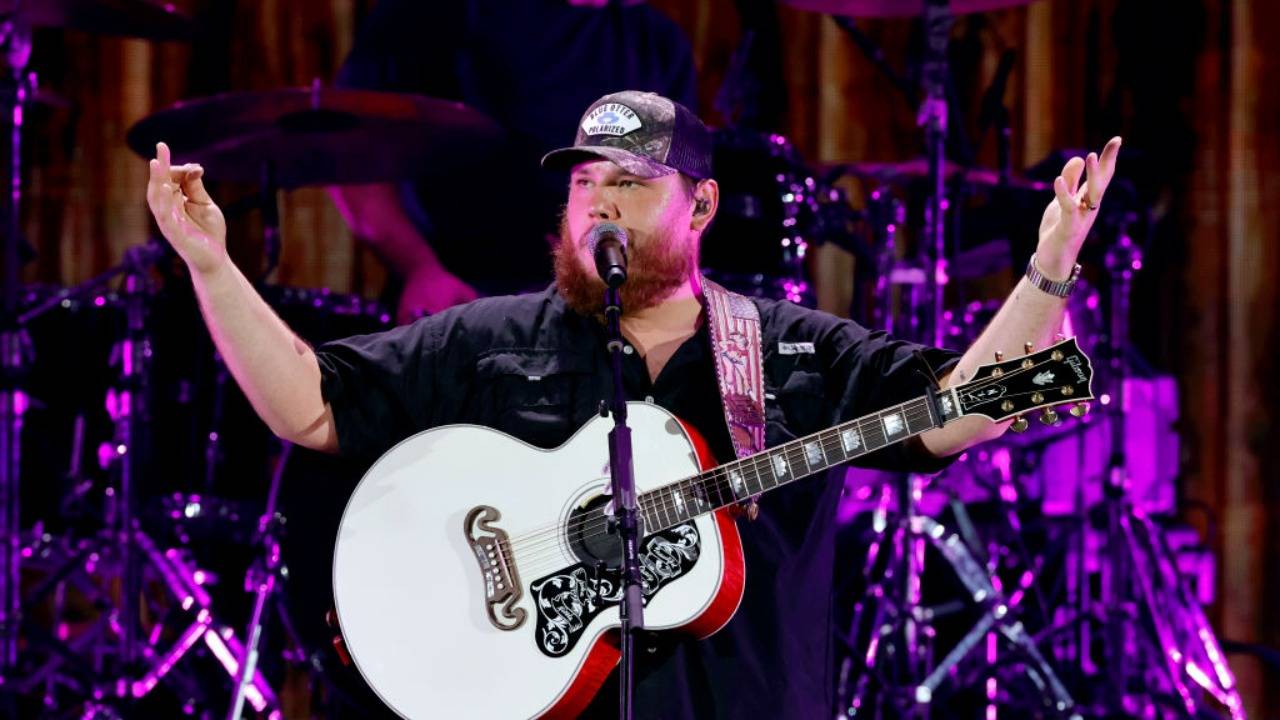 Valentine's Day is still two weeks away but Luke Bryan already knows how he's going to spend his summer.
Bryan announced his 36-city Country On Tour on Monday, which will kick off June 15 in Syracuse, New York, and conclude in Charlottesville, Virginia at the end of October.
Support acts include Chayce Beckham, Tyler Braden, Ashley Cooke, Jackson Dean, Jon Langston, Conner Smith, Alana Springsteen, Hailey Whitters, and DJ Rock.
"Artists get into the business to make music and perform it for the fans," Bryan said in a statement. "Leaving it all out on that stage is what it's all about for me. I'm excited to support and have so many talented new artists along for the ride this year. It's one of the most rewarding parts of our job. "
Tickets go on sale to the general public Friday, Feb 3 at 10 a.m. local time at Lukebryan.com. The ticket presale for Bryan's fan club members begins Tuesday, Jan. 31, at 8 a.m. local time through Thursday, February 2 at 5 p.m. local time.
"Excited to announce the #CountryOnTour coming to a city near you! Some talented new artists are joining me," he wrote on Instagram.
About two weeks after tickets for his summer tour go on sale, the new season of "American Idol" debuts on ABC. Bryan is a judge on the show, which kicks off Feb. 19, alongside Katy Perry and Lionel Richie. "American Idol" is known for launching country artists including Carrie Underwood, Scotty McCreery, Lauren Alaina and Beckham, who is joining Bryan on tour.
And in the meantime, Bryan is headlining his residency at Resorts World Theatre in Las Vegas. Bryan's Sin City dates are: February 2023: 1, 3, 4, 8, 10, 11; March 2023: 22, 24, 25, 29, 31; April 2023: 1
"Country On Tour" Schedule
06/15/2023 Syracuse, NY St. Joseph's Health Amphitheater at Lakeview
06/16/2023 Darien Center, NY Darien Lake Amphitheater
06/17/2023 Toronto, ON Budweiser Stage
06/23/2023 Philadelphia, PA Freedom Mortgage Pavilion
06/24/2023 Holmdel, NJ PNC Bank Arts Center
07/06/2023 Wantagh, NY Northwell Health at Jones Beach Theater
07/07/2023 Columbia, MD Merriweather Post Pavilion
07/13/2023 Hershey, PA Hersheypark Stadium
07/20/2023 Portland, OR RV Inn Style Resorts Amphitheater
07/21/2023 Wheatland, CA Toyota Amphitheatre
07/22/2023 Mountain View, CA Shoreline Amphitheatre
07/27/2023 Lubbock, TX United Supermarkets Arena
07/28/2023 Albuquerque, NM Isleta Amphitheater
07/29/2023 Denver, CO Ball Arena
08/04/2023 Salt Lake City, UT USANA Amphitheatre
08/05/2023 Boise, ID Ford Idaho Center Amphitheater
08/10/2023 Rogers, AR Walmart AMP
08/12/2023 Nashville, TN Bridgestone Arena
08/13/2023 Brandon, MS Brandon Amphitheater
08/17/2023 Cincinnati, OH Riverbend Music Center
08/18/2023 Indianapolis, IN Ruoff Music Center
08/19/2023 Pittsburgh, PA The Pavilion at Star Lake
08/25/2023 Evansville, IN Ford Center
08/26/2023 St. Louis, MO Hollywood Casino Amphitheatre
09/28/2023 Dallas, TX Dos Equis Pavilion
09/29/2023 Ft Worth, TX Dickies Arena
09/30/2023 Tulsa, OK BOK Center
10/05/2023 Orlando, FL Amway Center
10/06/2023 Savannah, GA Enmarket Arena
10/07/2023 Charlotte, NC PNC Music Pavilion
10/12/2023 Sioux Falls, SD Denny Sanford PREMIER Center
10/13/2023 Green Bay, WI Resch Center
10/14/2023 St. Paul, MN Xcel Energy Center
10/26/2023 Raleigh, NC Coastal Credit Union Music Park
10/27/2023 Charlottesville, VA John Paul Jones Arena
10/28/2023 Charleston, SC Credit One Stadium
For tickets or more information, visit Lukebryan.com.